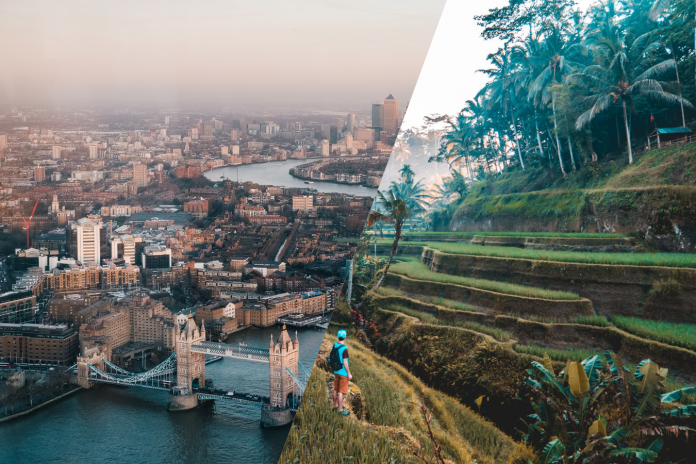 Bali is the trip of a lifetime for most office-workers from Europe and America. But could you afford to make it your home?
Humans are capable of taking anything for granted. But when my friends from Europe pay thousands to visit Bali, they remind me how much I take for granted.
🏄‍♂️ World-class surfing and hipster restaurants in Canggu.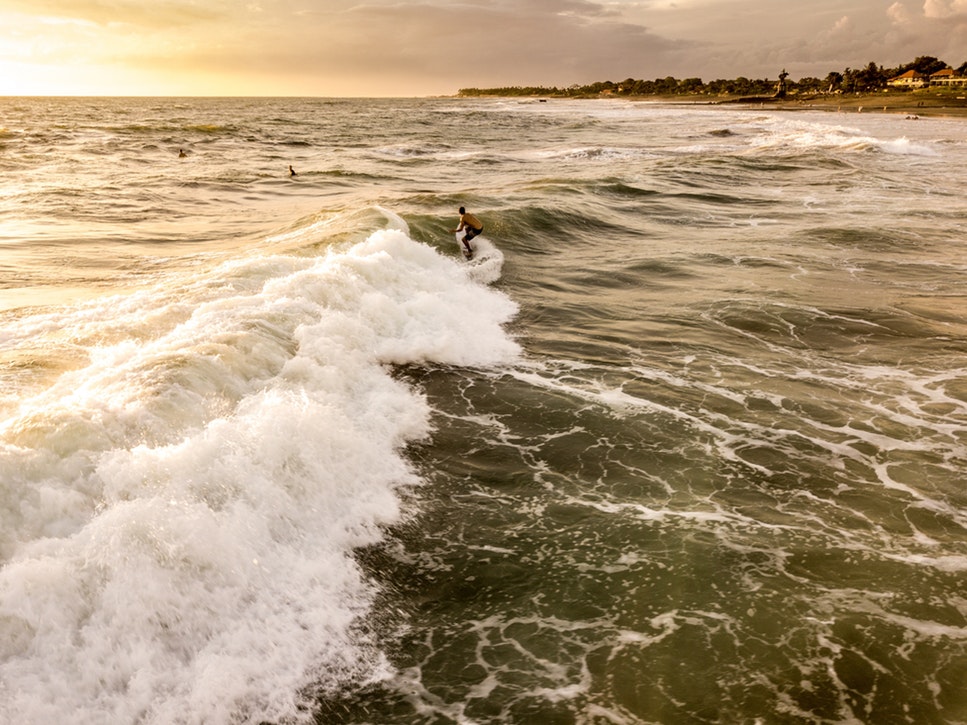 🧘‍♂️ Yoga and peaceful jungle spas in Ubud.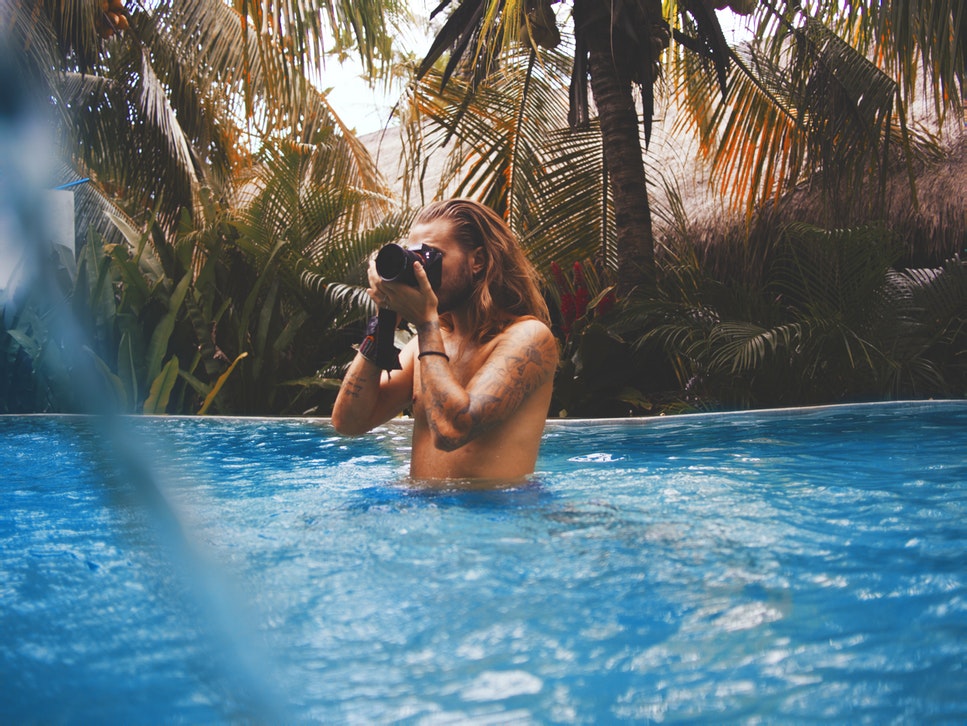 🏖️ Crystal water, freediving and white-sand beaches on the nearby Gili islands.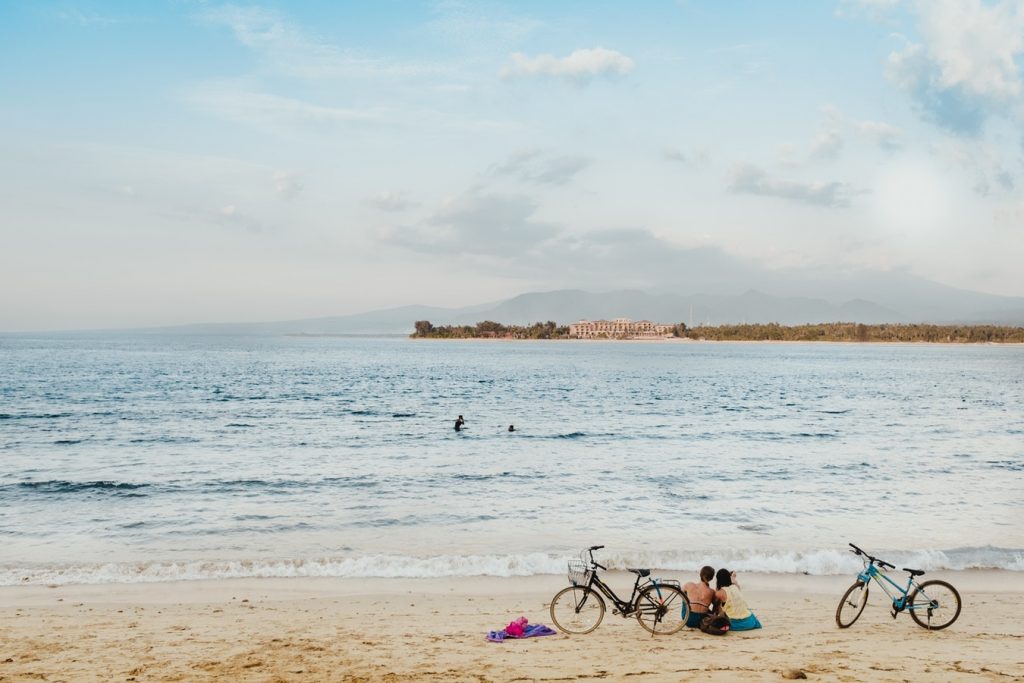 Sure, your initial joy in any new place can fade.
But if your baseline level of happiness remains at a higher level, then that's a huge win.
Why would I want to live in Bali?
Bali has become a mecca for digital nomads, due partly to the exotic lifestyle, fantastic food and low cost of living.
But just as important, is the experience of being surrounded by people who are building online businesses – who you can share skills, experiences and good times with.
🤯 My first trip to Bali was at a stressful time.
I was trying to get enough freelance work to pay my bills and clear my credit cards, while exploring scalable business ideas and learning new skills, so that I could get off the infinite treadmill of hourly-rate freelance work.
🌤️ But living in Bali reduced my stress.
Bali's low living costs reduced my financial pressure. And the mountains and beaches are where I could feel calm and find perspective.
Looking back, I can't imagine how I'd have managed this experience in London.
Wherever you live, you will face battles and frustrations.

So choose a place that fills you with the energy to tackle them.
I'd recommend living in Bali as an experience for anyone looking to make a major lifestyle change – regardless of their long-term plans.
Being surrounded by freelancers, entrepreneurs and people who are trying to find something meaningful to build a business around is an exciting experience.
💻 Sure, finding remote work is the obvious barrier to living in Bali.
However, the search for remote work is often sabotaged by the strange goal of trying to match the salary we earn in a major city like London.
⭐ Newsflash: You don't need as much money to live in Bali.
😰 'But aren't I taking a step-back in my career?', I hear you ask.
Well, If that career demands that you work in an expensive city, then maybe it's time to crunch some sums.
Perhaps your career is costing you more than you think – especially when you factor in time that's wasted by commuting.
And how about time that's wasted learning skills that aren't transferable and can't be translated into remote work, later?
Because really, how valuable is any skill to you, if it can only be leveraged in someone else's office?
And the worst thing? The fact that you probably waste several hours a day online; which you could spend surfing, or learning useful skills – instead of skimming Amazon and Facebook, while pretending to be busy.
So many of us are conditioned to value ourselves by our salaries.

But what does your salary cost you?
Most top entrepreneurs that I know work three-five hours a day. And that's deep, focused and valuable work. Because anything less demanding should be outsourced (something else that most employers won't let you do).
But outsourcing and automation is another topic. For now:
💸 Let's look at how far salaries go in Bali, versus London.
🚀 Then, let's ask some big, awkward questions about what our salaries cost us.
How expensive is living in Bali, compared to London?
It's difficult to compare lifestyles between these two locations, because your habits are likely to change – especially if you become a digital nomad.
👊 I lost 30kg, because I stopped eating junk at my desk and drinking all evening.
👟 I once owned 30 pairs of shoes… now I own 5 (still more than most nomads)!
🤑 I enjoyed six weeks paid holiday in my corporate job – more than most people.
💸 And I spend many thousands of pounds using it to travel abroad.
:Whereas living in Bali, I feel no need to travel more than a couple of hours, to some bigger waves
Lifestyles are complex. But certain facts are clear.
If you work in an office, then your company dictates your travel and property costs.
You've got a little wiggle-room, which feels like free choice – but the reality is that decreasing one of those costs increases the other.
Extroverts might love being in London.
🤑 But they'll spend lots of cash socialising there.
Introverts and nature-lovers might want to get away from London.
💸 And they'll spend lots of cash trying to escape it.
Let's compare the lifestyles of three people living in London and Bali.
Here are three imaginary characters, based on the averages of real people that I happen to know, as a British expat who has worked around both London and Bali.
👨‍💼 Paul is 27 and works for a technology company in London, where he lives. He enjoys socialising in and around London, doesn't own a car and uses the tube. He takes a two-week holiday each summer.
👩‍💼 Wendy is 27 and works for the same technology company as Paul. But she commutes from a small village that's an hour and a half train-ride from London. She prefers nature and adventure sports to being inside a big city.
🤹‍♂️ Wayne is 27 and runs a digital marketing agency. He lives in Ubud, Bali. He loves surfing and adventure sports.
All three earn £45,000/year and (for sake of argument) pay tax in Britain, on a PAYE basis.
Let's compare each lifestyle for its costs, disposable income, opportunities for development and – most importantly – time spent doing enjoyable activities.
How much cheaper is Bali for rent, compared to London?
Comparing property in Bali to London is slightly tricky, as there are variations in property style and the cost of specific locations – but let's run with some popular options.
Let's assume each shares a two-bedroom apartment.
👨‍💼 Paul rents in Hackney for £899/month.
Cost to Paul is £899/month.
It includes a small balcony.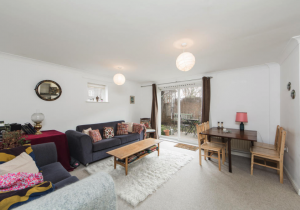 👩‍💼 Wendy rents in St Ives, Cambridgeshire for £411/month.
Cost to Wendy is £411/month.
It includes a small, shared garden.

🤹‍♂️ Wayne rents in Ubud, Bali for £240/month.
Cost to Wayne is £240/month.
It includes a garden with a private pool and fish pond.
What are commuting costs in Bali like, compared to London?
🐘 Commuting is the elephant in the room.
Commuting is destructive to your finances, lifestyle and emotional well-being.
And yet it's rarely questioned.
Shockingly, I've met people who have accepted job offers in London, without checking the cost of a season ticket from their town.
Sure, some employers offer to pay for a season ticket. But they often fail to factor the income tax that we have to pay before buying a ticket.
Wendy's season ticket for the train costs £6,796.
But in truth, her ticket effectively costs £8,495, as she's paid 20% tax on most of those earnings. 😰
And if she was earning over £46,350/year when offered a job in London, then the effective cost of the season ticket will be £9,061, as she'd be in the 40% tax bracket. 😡
Worse, is the cost of spending hours each day commuting. Which is usually wasted.
Trains are uncomfortable, dirty and cramped.
Internet and phone reception is unreliable (cheers, tunnels!).
Trains are often full, so you have to stand the entire journey.
UK trains regularly breakdown – which adds extra lost time and stress.
The real-world cost of commuting is huge – in terms of lost money, lost free time and emotional drain. But it's accepted as a given and rarely challenged, acknowledged, or factored into living cost calculations – even by smart people.
Commuting causes an incalculable amount of stress, sadness and lost opportunities for humans today.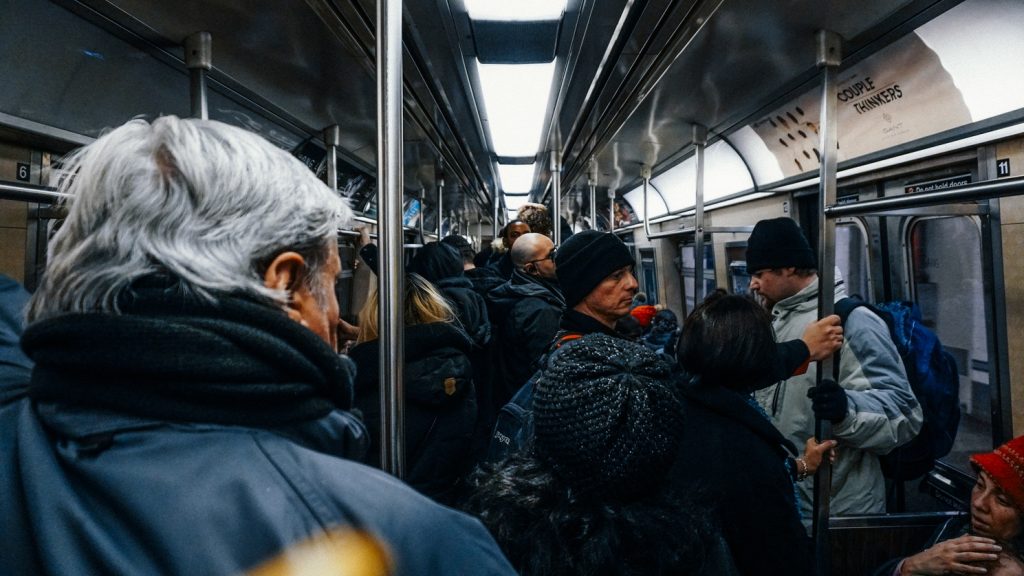 Let's look at their commutes in detail.
👨‍💼 Paul commutes 90 minutes a day, for £1,575 a year.
Paul's commute is 45 minutes each way.
Paul can travel between Hackney and Canary Wharf with a zone 2 travelcard, for £98/month (£1,176/year).
However, Paul buys a zone 1-2 ticket, as he likes heading into London city for drinks after work – so spends £131/month (£1,575/year).
👩‍💼 Wendy commutes five hours a day, for £9,112/year.
Wendy's commute is 2.5 hours each way, on a famously unreliable train-line.
A season ticket from Huntingdon to London including the tube is £6,796/year.
Leasing a Volkswagen Up (the cheapest car available) is £100/month.
Fuel is £18 a month.
Parking at Huntingdon train station is another £900/year.
🤹‍♂️ Wayne commutes 20-30 minutes a day, for £612/year.
Wayne's commute is 10-15 minutes each way.
He rides a Honda Vario 125cc scooter that costs £31/month to rent (£372/year) and £20/month (£240/year) in fuel.
Wendy's decision to save money by moving to a village is questionable.
On paper, commuting will cost her over £10k a year, factoring pre-tax earnings in.
But from my experience, the real cost of commuting is the total exhaustion and sense of hopelessness that comes with handing over your day to a public train service, which can be late, delayed, or so full you have to stand up.
Three to five hours a day is enough time to run another business, or to become highly proficient at a skill that could allow you to become location independent, like programming. Or, to build strong, lifelong bonds with family members and friends. Each hour is a game of football with your children, a family meal, or a memorable walk together.
Paul may have a high cost of living in London, but spends significantly less time travelling. And he enjoys the benefits of London for networking and professional development – which Wendy will struggle to leverage.
😓 That said, Paul is highly likely to become Wendy later.
Most young professionals can afford to live in a London apartment.
But most middle-aged professionals cannot afford a London home.
Most frustrated commuters were once starry-eyed young executives, who either didn't calculate the cost of their lifestyle once it required a home with a garden; or didn't grasp the profound unpleasantness of commuting.
👨‍💼 Paul should plan ahead and leverage his time in London intelligently.
it's bewildering that so many people will hand over a large chunk of their life to sitting on trains, without calculating the cost – and reminding their employer of the damage they're doing to the well-being of their employees, by demanding they attend a city-centre location every single day.
🏍️ Anyway, did I mention how fun riding scooters in Bali is?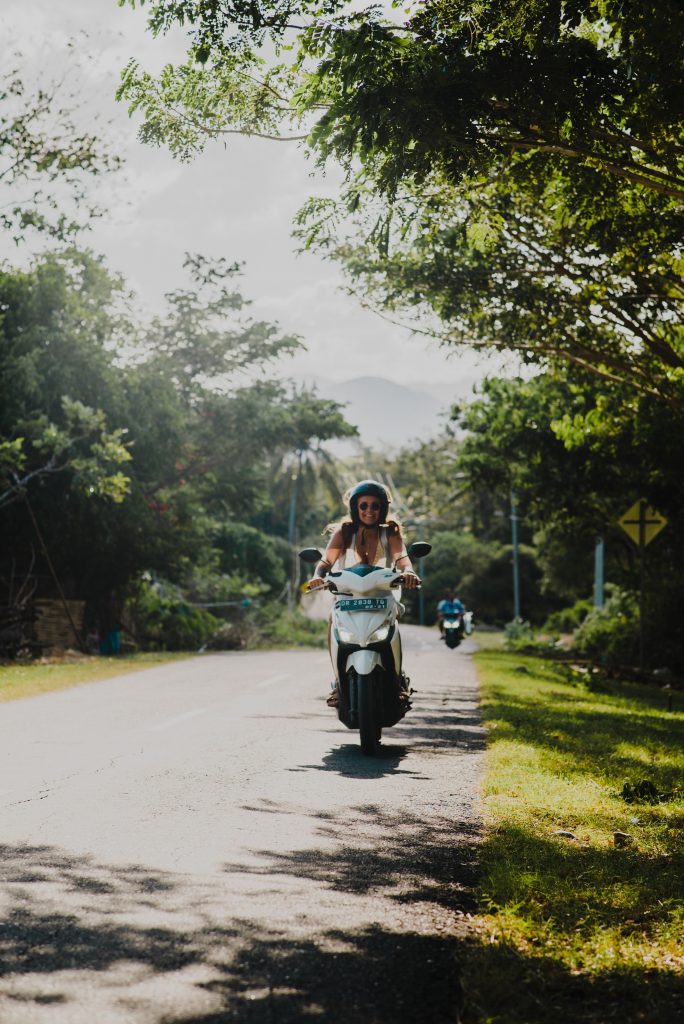 How expensive is food in Bali compared to London?
Having lived in Bali, I'm afraid the bad news is that your cooking skills are likely to fade.
Home-cooking is a labour of love in Bali, as it's barely cheaper than eating out. And for someone who values time as much as most entrepreneurs do, that's not a bad thing.
A 'warung' (small, family-owned restaurant) will serve a simple meal with rice and either chicken or tofu, and vegetables for £3.
For £6 or £7, you can buy a large, nutritious meal and a fresh coconut.
A fancy 3-course meal with a great view can be yours for £15.
In reality, I spend nearly as much as in Bali on food as I did in the UK.
However, I eat exclusively in restaurants, serving great food.
My UK lifestyle included soggy sandwiches for lunch and wasted time cooking meals and washing up – time that I'm now free to invest in leisure and work.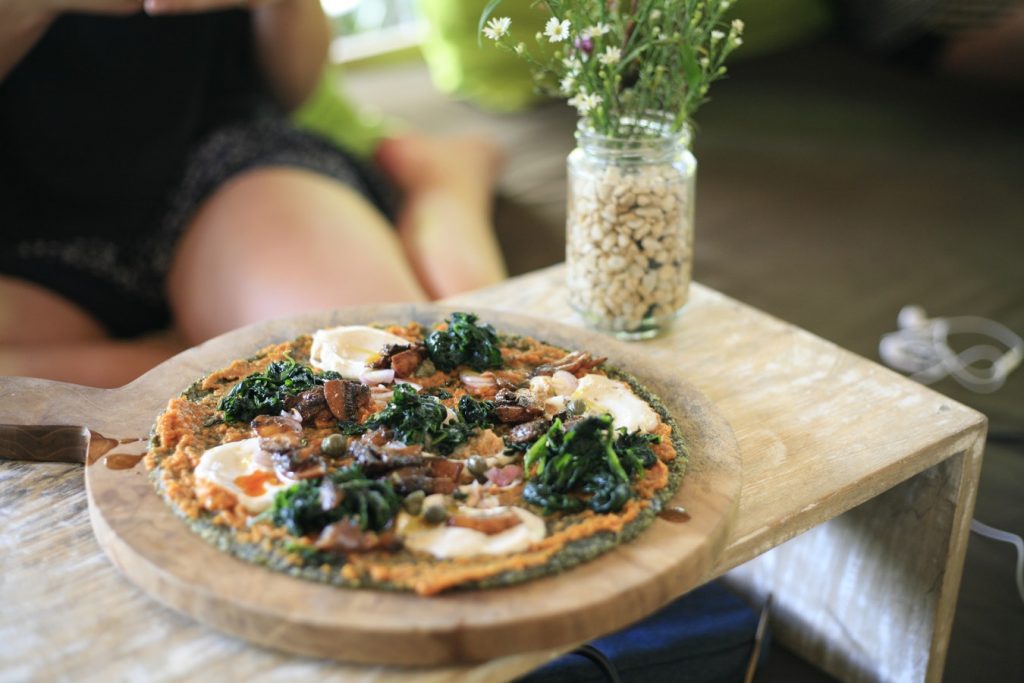 Conclusions
Commuting is antisocial, damaging and destroys the energy levels and self-confidence of people who work in major cities but live outside to a degree that's difficult to quantify.
Paul and Wayne's lifestyles both make sense, in different ways.

Paul has a high cost of living, but is in a major city and surrounded by valuable contacts. He has some spare time and can use it to upskill, build his network and explore entrepreneurial opportunties.However, any changes to Paul's financial situation (such as having a family) could push him straight into Wendy's position.Most young professionals can afford to live in London. But most middle-aged professionals can't afford a home in London. The London lifestyle can be appealling to  young people – but for most, their salaries won't keep up with their living expenses, as they build famillies.
Wayne has a low cost of living, in a beautiful holiday location and surrounded by fellow freelancers. He has plenty of spare time and can use it to upskill, build his network and explore entrepreneurial opportunities.Yes, he may one day have a family and be unable to live in Bali. But as a remote worker, he's also free to explore rural areas of Britain too.
Wendy's lifestyle is difficult to justify. 3-5 hours a day spent commuting is tragic. It would be terrible if this was wasted time; but it's worse, because it's unpleasant. It's less useful than lying on a sofa in the comfort of her own home. She lives somewhere rural, with limited opportunities to build contacts; and is unlikely to have much spare time to enjoy the countryside. Her best move would be to push her employer to let her work remotely.
Building site! 🚧
👷 Alex is building Fringe, for nomads.
✉️ Subscribe for launch updates!
✍️ If you'd like to write for us, get in touch!